Download: Google Cloud Print App (Android)
Google Cloud Print app eliminates the geographical location barrier, as it enables people to print irrespective of them being present in front of the printer.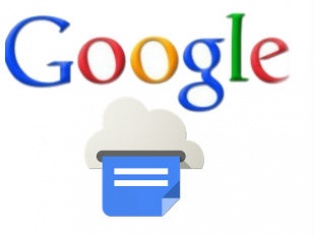 Google Cloud Print Technology works by sending user files to the printer via the web thereby enabling wireless printing, from any place. The technology can be made use of optimally by users of all major categories of computing devices (Android); computers, smartphones and tablets. With Google's Print App from the Play Store, users can check out the various nuances of cloud printing, for absolutely no cost.

All users would require to start cloud printing, is an Android device, and a printer with Google Cloud Print support. The app enables sharing of images/pictures directly from galleries, along with document files, directly to the Cloud Print. Users can also share directly images from galleries of other Android apps installed on their devices to Cloud Print, and get these images printed quickly. Google Print App also lets users know the status of their queued up print jobs.
Developer: Google Inc
Size: 1.9 MB
Price: Freeware
Platform: Android 2.3.3 and above
Download URL: https://play.google.com/store/apps/details?id=com.google.android.apps.cloudprint