Apple Mac OS 10.8.4 Release Updates Safari Web Browser Too | TechTree.com
Apple Mac OS 10.8.4 Release Updates Safari Web Browser Too
The update fixes the iMessage out of order display issue, among others.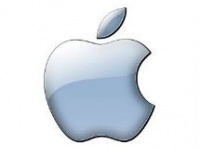 With the Worldwide Developers Conference (WWDC) slated to begin from June 10, where Apple is expected to unveil iOS7 (expected to come out with iRadio) and the Mountain Lion 10.9 Mac operating system, Apple has released a refresh of its OS X 10.8 (Mountain Lion) operating system. The new update version, Mountain Lion 10.8.4, also brings along a new Safari 6.0.5 web browser. It also fixes the issue that would be a likely cause for iMessages to display out of order in Messages.

In addition to this fix, other enhancements such as improvements to Microsoft Exchange compatibility in Calendar, and fixes to issues that obstructed FaceTime calls to non-US phone numbers, are present in Mountain Lion v10.8.4.

However, these are not the only changes that the update features, there are other minor improvements as well. Users can check the full changelog to get the complete list of modifications. Mountain Lion v10.8.4 can be obtained from the Apple Support Downloads site.