Opera Mini 4.5 Unveiled For Basic Feature Phones | TechTree.com
Opera Mini 4.5 Unveiled For Basic Feature Phones
Offers features such as Download Manager and Privacy Mode for the most basic Java-based "dumb phones".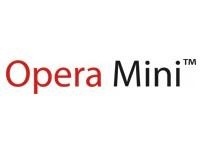 Opera Mini has been one of the most favoured web browsers, especially for those who have feature phones for a while now. Along with the money-saving data-compression technology, and the speed dial option to pin frequently visited website, the newly-launched browser (version 4.5) offers many new features. These include a new interface with touch enhancement for supported handsets, a download manager that lets you pause, resume, and manage downloads, and a privacy mode that doesn't store browsing information.

While version 4.5 will support the most basic Java based phones, the Opera Mini 7.5 is also being made available for feature phones with better set of specs. The official press release further states that you needn't worry about compatibility issues, the right version will find its way to your handset. To get the browser up and running on your handset, visit m.opera.com from your phone.