Siri For The iPhone 4?
Made possible after the iOS 5.0.1 update for the iPhone 4S.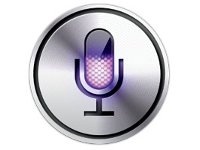 We all know how annoying it was for iPhone 4 users to not be able to access Siri on their devices. Well, that might have changed with the latest iOS 5 update. Apple rolled out the (altered) iOS 5.0.1 update a couple of days ago to iPhone 4S users who hadn't upgraded to 5.0.1 when the update was initially made available last month. In it, there are a few changes that could interest iPhone 4 users as well - such as a way to get Siri ported into iPhone 4 handsets.

The new 5.0.1 update apparently comes with unencrypted ramdisks, making it easier to extract the files required for the successful porting of Siri. The best part, however, is that the port doesn't infringe on Apple's policies. Developers can therefore easily come up with a porting hack without actually worrying about being harassed by the Cupertino-based company. This news was first broken by @MuscleNerd on Twitter, a well known iPhone hacker. He claims it's the first public 4S ipsw where the main filesystem keys are obtainable, due to the lack of encryption.

There is, however, no info on whether this move was intentional on Apple's part, or just another error that skipped its eye. Either way, the devs are happy and so are iPhone 4 users. Siri is the one feature that makes the 4S stand out against the competition, and if there is a way to legally port it to older handsets, the exclusivity factor will diminish quite a bit.

Having said that, Apple will be rolling out the iOS 5.1 update pretty soon, so there is every possibility that this little exploit will be fixed by then. Regardless, the devs are already at work and it shouldn't take long till a stable and working port surfaces online. Watch this space.
TAGS: Mobile Phones, Apple, iPhone, iOS, Chethan