NVIDIA Launches GTX 700M To Enable High-End Gaming On Notebooks | TechTree.com
NVIDIA Launches GTX 700M To Enable High-End Gaming On Notebooks
The GTX 780M, 770M, 765M, and 760M are capable of crunching recent graphics-intensive games smoothly with High settings at 1080p resolution.
When one thought of serious PC gaming, a desktop would automatically come to mind. Barring a couple of ultra high-end models, a laptop was largely synonymous with casual gaming, or at best, a visually scaled-down version of what you would enjoy on a good desktop PC. Things are set to change with the launch of NVIDIA's new GTX 700M series of GPUs.
The new GeForce GTX 700M GPU lineup includes:
GeForce GTX 780M – Supposedly the world's fastest notebook GPU.
GeForce GTX 770M – Claimed to be 55% faster than the last-generation product it replaces.
GeForce GTX 765M – Selected by Razer for the world's thinnest PC gaming laptop, 40% thinner and lighter than the current record holder.
GeForce GTX 760M – Claimed to be 30% faster than the last-generation product it replaces.
NVIDIA claims that even the least powerful of the four — the GTX 760M is capable of playing recent graphics-intensive games such as Far Cry 3, BioShock Infinite, Battlefield 3, etc smoothly with High settings at 1080p resolution. The company has brought in something called as the GeForce Experience, which at the click of a button, optimizes your game settings depending on your hardware. It is meant to save you the hassles of fiddling around with settings until you eventually get the best frame rate at the highest detail level and resolution.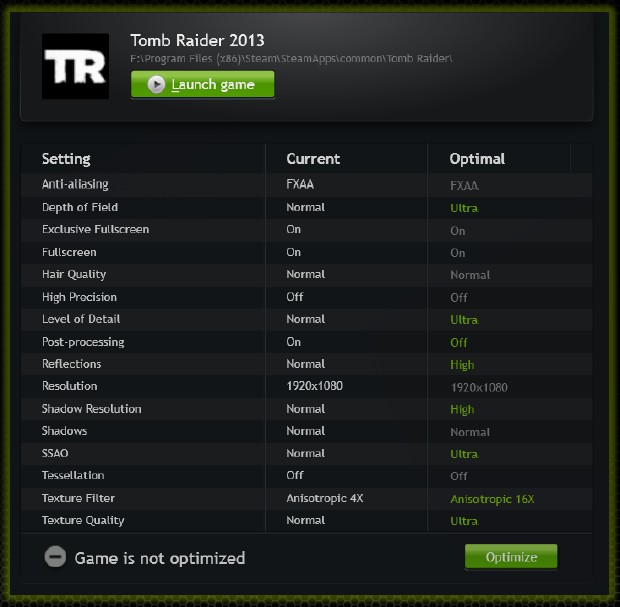 NVIDIA Optimus technology is expected to have gotten a tweak too. For the uninitiated, this piece of tech saves power and optimizes battery life of a laptop. It uses two graphics processing units (GPU), one that draws less power and is used for basic day to day tasks such as word processing, browsing etc. The second is a discrete and more powerful GPU that jumps into action only when you start a game or any graphics-intensive application. When not in use, the discrete GPU remains in a near-switched off state, thus saving power.
In addition to that, the new R320 GeForce drivers are expected to boost performance in certain games such as Dirt: Showdown by up to 20%.
Already a bunch of reputed laptop manufacturers including Asus, MSI, and Acer have jumped onto the GTX 700M bandwagon. I happened to try my hand at some of those and the gaming experience seemed absolutely smooth, easily as good as that on a desktop PC. I won't jump to any conclusion yet till we get some of those gaming laptops in our labs and put them through the grind. The India pricing for those machines is also not known yet.
All said and done, things look promising for those who aspire to own a fairly portable gaming laptop. We will bring you more info as soon as we get our hands on it.