F1 2011 GAME Out For iOS
Includes full driver and track roster for the 2011 F1 season.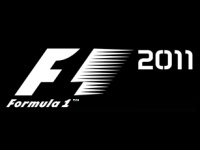 Indian mobile game developer Jump Games has launched the mandatory annual sequel to the F1 2010 Game. Just like the previous instalment, F1 2011 GAME is meant for the iOS platform. Thanks to a full FIA licence, the game features a complete driver roster from the current season, including hot favourites such as Sebastian Vettel, Lewis Hamilton, Fernando Alonso, Michael Schumacher, and Jenson Button. This also includes teams such as Ferrari, Red Bull Racing, Vodafone McLaren Mercedes, and Lotus Renault GP, in addition to tracks such as our very own Buddh International Circuit.

Similar to the last iteration, the game features multiple control options, in addition to the ability to enter your scores in online leaderboards through OpenFeint and Apple's Game Center. The game costs $5 (Rs 265 approx) on the Apple App Store. The image below notwithstanding, it's not certain if the developers have fixed the last game's shortcomings and included a proper race mode.


TAGS: Gaming, Apps, Transportation, iOS, Nachiket