Linux Distro Fedora 19 Beta Releases With 3D Printing Support | TechTree.com
Linux Distro Fedora 19 Beta Releases With 3D Printing Support
Users can file reports about bugs, if any, found in this pre-release version.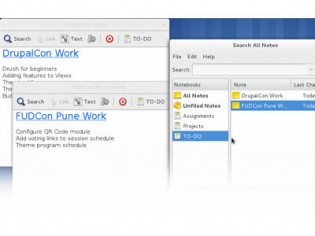 The latest Fedora version 19 codenamed "Schrodinger's Cat", can now be downloaded as a beta version. Users can download the beta version, test it, and report observations. The Fedora 19 beta has managed to arrive on schedule, versus the routine of delays seen in preceding versions. The new version lists new features for both developers and other users alike:
3D Printing: Popular among DIY enthusiuasts lately, Fedora 19 is said to incorporate a range of tools for 3D printing. These include software that help in creation of 3D models, and tools such as OpenSCAD, Skeinforge, SFACT, Printrun and Repetier Host, that even generate and send codes to 3D printers.
Node.js package: Enables development of new apps, and gives users the ability to run node.js apps on Fedora.
Open Shift origin: Enables developing and deploying software with a variety of cartridges, and placing apps in the hands of users more easily.
Developers Assistant: Tool for novices to master the art of software development as there are various templates, samples and toolchains that help developers to get started with the development language of their choice.
Incorporation of Ruby 2.0.0
There are other developer specific enhancements also, the changelog of which can be found at Red Hat's official website. Fedora provides a platform for users to report bugs, details can be seen in the "how to file a bug report" page.