Download: PC Remote (Windows Phone, Windows)
Completely control your PC over a network from your WP smartphone.
Now you can control your Windows PC from anywhere on your home or office network right from your Windows Phone device. What's more, you can even view your desktop right on your smartphone screen just like the Remote PC feature. PC Remote is a free app and client software for WP devices and Windows computers that makes it possible.

To use it, you must first install the Windows client on the computer to be controlled and note your IP address. Next, you can install it on your WP smartphone and enter the IP address to start controlling the PC. You can control various aspects of the PC such as mouse pointer, certain keyboard keys, volume, and shutdown/log off/sleep/hibernate. You can also search for YouTube videos from the app and launch them on the PC screen. Files can also be transferred between the PC and the WP phone. Check out this easy to use and free app to free yourselves of wires or even play a prank on your friend.
Publisher: PC Remote
Platform: Windows 7 / Windows Phone 7.5 and above
Price: Freeware
Size: 1 to 2 MB
Download URL: Windows Phone: http://www.windowsphone.com/en-in/store/app/pc-remote/66e0f384-7220-e011-854c-00237de2db9e, Windows client: http://pcremoteserver.com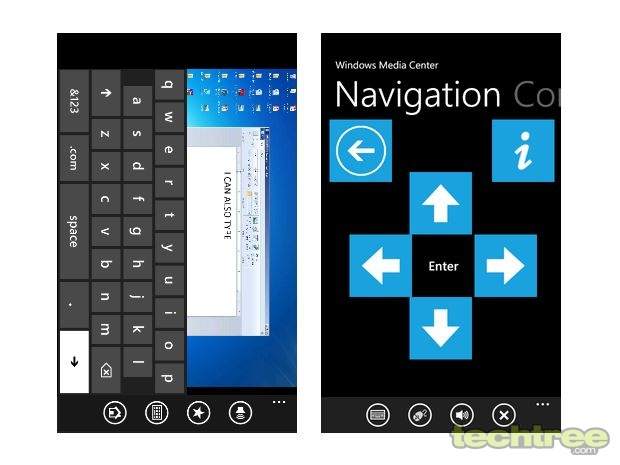 TAGS: Software, Windows, Windows Phone, Downloads