Facebook Takes A Stringent Stand Against Violence And Hateful Speech | TechTree.com
Facebook Takes A Stringent Stand Against Violence And Hateful Speech
The social networking site seems to be complying with the demands of an online Feminist group.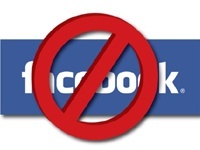 Social networking websites seem to be governing most people's lives these days. Just like the stock markets, every breaking news puts sites such as Facebook and Twitter in a tizzy. So it is not surprising that they would have the added burden of cleaning up things that create additional social stress. In an open letter, feminist organisations WAM! (Women, Action & the Media) and The Everyday Sexism Project has urged FB to take action against, "speech that trivializes or glorifies violence against girls and women", and called for training their moderators to "recognize and remove gender-based hate speech".

In response, Facebook has explained in an official note that although hate speech is a loosely defined term, any "direct and serious attacks on any protected category of people based on their race, ethnicity, national origin, religion, sex, gender, sexual orientation, disability or disease" will be flagged. The social network has further offered to set up "formal and direct lines of communications with representatives of groups working in this area, including women's groups, to assure expedited treatment of content they believe violate our standards".

Let us just hope that these policies actually get implemented the way they are being described, as FB is known to adopt a different stance behind closed doors.