Google Showcases Chrome Experiments, Launches Two Games That Run Via Chrome
The games can be played online with the Chrome browser, without downloading any other apps.
Internet major Google has launched a couple of games as part of its Chrome experiments initiative, which can be played on the Chrome web browser even on mobile phones and tablets. The Roll It and Racer games are said to be played best on Google's Chrome web browser, be it desktop/laptop or iOS and Android mobile devices. They are built using web technology such as HTML5, Canvas, SVG, and WebGL.

Roll It is a fun bowling game that lets you bring the entire boardwalk to your browser. To play Roll It, you would require a mobile phone synced to a computer (desktop or laptop), after which the game links to both the devices, allowing you to roll the ball from your phone and see the output on your computer screen. To know how to sync your phone to the computer, you can check out the official page of Roll It. Remember that Roll It doesn't require any downloads to be done, or apps to be installed, and can work on any smartphone. Roll It also shows off 3D effects/graphics, and you can even roll the ball by holding the smartphone in hand, with a flick of your wrist, similar to a gaming arcade like experience.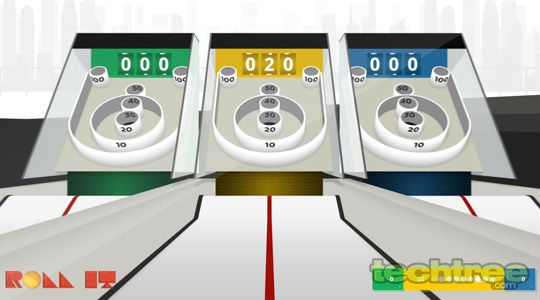 A screenshot of Roll It.
Racer, on the other hand, belongs to the racing genre, and can be played on mobile-phones/tablets, and even by syncing multiple mobile-phones/tablets, so as to create a multiplayer mode, and start a personal racing tournament. To check out Racer, you need to visit g.co/racer on your device. Racer, unlike Roll It, doesn't require syncing to computer/laptop, and can be synced with five phones/tablets, at a time.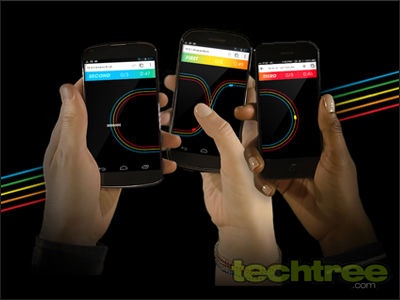 A screenshot of Racer.
Apart from Roll It and Racer, there are various other Chrome experiment games by numerous developers, that can be played via the Chrome web browser, even on desktop PCs as well. To explore them, visit the official Chrome experiments page.

Some of the games do give the impression of being basic in nature, and are not high-end games, but they are a way out if you want to have some fun at your desktop, or just want to resort to passing time. These games are just experiments (experimenting with JavaScript) as of now, and Google accepts feedback, apart from inviting developers to send in their creations. Developers, just remember to check the workability of your creation in Google Chrome before submitting them.

If you are new to Chrome experiments, check out the video below to get a feel of how it works: