First iBall Quad-Core Smartphone Surfaces, Turns Expensive | TechTree.com
First iBall Quad-Core Smartphone Surfaces, Turns Expensive
iBall Andi 4.5d Quadro is the quad-core device with dual-SIM support, and is priced at Rs 14,999 on its official page.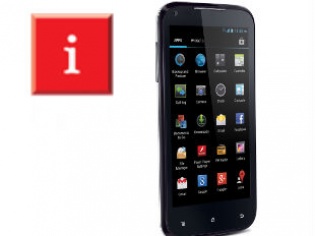 iBall, which recently launched its iBall Slide Q9703 tablet whose USP is its quad-core processor, has put up a new quad-core smartphone on its website. This smartphone, the iBall Andi 4.5d Quadro, comes with the Android 4.2.1 Jelly bean platform and a 4.5-inch display. Inexplicably, iBall has placed a price tag of Rs 14,999 on the Andi 4.5d Quadro, pretty costly we'd say for a device which may only run a lower-end Qualcomm or MediaTek SoC. Where higher-end games are concerned, the good for this quad-core smartphone is its 1GB RAM, although the low internal storage does become a bottleneck here.

In terms of tech-specs, iBall's Andi 4.5d Quadro incorporates:
4.5" IPS qHD display, 960x540 pixels
Android Jelly Bean 4.2.1 operating system
1.2 GHz quad-core Cortex A7 processor
Dual-SIM support with dual standby
12MPe (sic) rear camera, along with 3MP front camera
1GB RAM
4GB internal storage (of which 2GB is free for user data)
MicroSD card slot for expansion up to 32GB
Bluetooth 4.0, 3G, and Wi-Fi connectivity
2050 mAh battery
I find the claim of a 12MP primary camera very interesting. That may well be the whole point of its expensive pricing compared to counterparts, although availability of 12/13 MP camera sensors is scarce due to the big brands snapping up all the supply they can get; which means this iBall phone may not be available in sufficient quantities for the budget photography segment. The other possibility of course, is that it is just another barely-8MP camera sensor that has been "enhanced" using pixel interpolation to 12MP. The same may apply to a 1.3MP sensor "enhanced" by software to 3MP.

Offering the combination of quad-core processing with a smaller screen than the Samsung GALAXY S4/Note 2 or Nexus 4, at a lower price may well be the USP of this iBall smartphone. Do note that the iBall Andi 4.5d Quadro has not yet appeared for sale on on any of the major Indian e-commerce sites.

If you fret at the thought of waiting for the Andi 4.5d Quadro to reach retail, there is another smartphone with similar specs - the Xolo Q800, with a 4.5 inch display, 1.2GHz quad-core processor, 8MP camera, 1GB RAM and a 2100 mAh battery. This smartphone is priced at Rs 12,500 (online retailer price). However, the Q800 runs an older OS version than what the iBall model claims - Xolo Q800 runs Android 4.1, while iBall Andi 4.5d Quadro runs Android 4.2.1. The Karbonn S5 Titanium (Price Rs 12,000, 5-inch display) is another quad-core smartphone alternative, if you're looking for a lower priced device.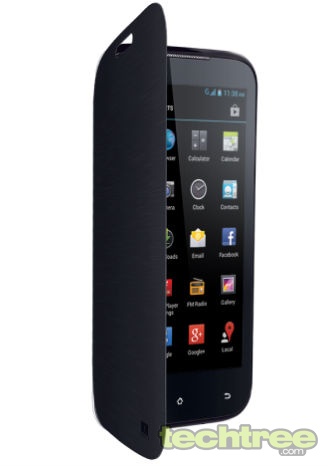 TAGS: iBall, smartphones, Android, Jelly Bean