BlackBerry 10 Not A Hit With Indian Netizens: Reports | TechTree.com
BlackBerry 10 Not A Hit With Indian Netizens: Reports
A Simplify360 report suggests that the Canadian brand has lost sheen on the Indian social media circuit.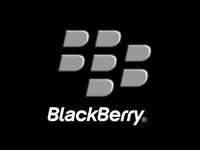 Blackberry claims that its revival plan, the Z10 running its latest BB10 OS has been a success, and has already crossed the million handset sale mark globally. And India has been a big market for the Canadian brand. While a few months ago Forbes.com reported that the Z10 has seen a lot of Android and iPhone users giving it a nod in the US, a social media report by an organisation called Simplify360 says that Indian smartphone users haven't really warmed up to BB's latest flagship device. The latest report suggests that 65% of the audience has expressed negative sentiment towards the brand on social media. Launched at Rs 43,500, price-sensitive Indian smartphone users didn't appreciate the high price tag. Statistically, the report suggests, 63% of current BB loyalists are unlikely to recommend it to others, and 12% are likely to switch to other brands. On the positive side though, 11% indicated an inclination to buy the Z10 and 7% seem to be looking forward to the Blackberry Q10.
One can never understand the power of a #Blackberry phone till he/she uses it to its maximum potential. I so love it.

— Norwegian Ridgeback (@iYatinGupta) February 23, 2013
That being said, BB's tryst with Twitter hasn't always been fun for the smartphone makers, as they usually end up with more criticism on the medium than support. How well BB tries to regain its foothold in this part of the world, we'll find out with time. Interestingly, the Samsung Galaxy S4 smartphone at a price comparable to the Z10, and seemed to be accepted well in India among those who could afford it, although it did drop almost 10% in price since launch.
TAGS: Mobile Phones, BlackBerry, Twitter