LG To Showcase 55" Curved OLED TV And 5" Flexible And Unbreakable Displays At SID 2013 | TechTree.com
LG To Showcase 55" Curved OLED TV And 5" Flexible And Unbreakable Displays At SID 2013
Other innovations on display may include 5" and 7" Oxide TFT panels and high resolution display for monitors and tablets.
At the Society for Information Display's annual Display Week 2013, LG is gearing up to showcase its latest innovations in display technologies, reports engadget.com. LG's booth will show off the company's curved 55" OLED TV alongside its standard 55" OLED TVs — the curved version is based on the same WRGB OLED technology as the standard one. Last month we had reported that LG is prepping its own flexible smartphone display and at SID 2013, LG would be unveiling a flexible and unbreakable 5" plastic OLED display for smartphones as well. Competing with Samsung, LG is boasting about it being unbreakable, as it is becoming very evident that consumers want displays that are shatter-proof. This one with a 1 mm bezel, will be revolutionary for smartphones aiming at creating borderless designs.
Other technologies on display at the LG booth include an Ultra-HD panel for 23.8" monitors, Quadruple HD panel for 14" laptops, and a Full-HD 7" panel for tablets with a pixel count exceeding 300 ppi. There would also be a 47" transparent LCD panel for refrigerators and a 12.3" Full-HD LCD display automobiles. All these displays will be based on borderless technologies, bringing narrow bezels to display devices.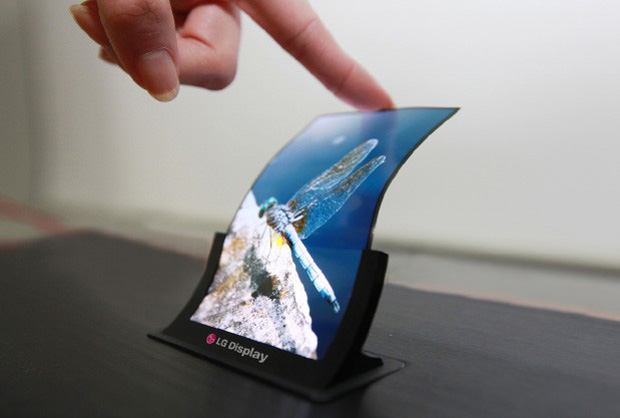 TAGS: Mobile Phones, Displays, LG