Google+ Games Going Away On June 30 | TechTree.com
Google+ Games Going Away On June 30
Users would need to go to the game developer's sites now, to enjoy the same games.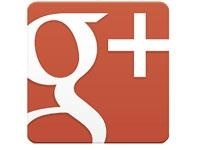 Google+ Games service, that was launched with much fanfare last year, to rival Facebook Games is now set to be shutdown. In a blog post, Google has announced its intention to kill the service, and also says that to continue playing any particular game, users would have to get in touch with the respective game's developer and find out about the alternative destinations where the game/games can be enjoyed. Google has set June 30 as the date of killing Google Plus Games. As of now, games on plus.google.com/games incorporate links to alternate sites where users can play these.

Google killing off of Google+ games can be termed as a continuation of the Spring cleaning drive that the internet giant took up a couple of years ago. Through the spring cleaning, Google last year deprecated various services such as AdSense for Feeds, the Classic Plus and customized services such as Insights for search and Spreadsheet Gadgets. The company also merged Insights for Search feature into a revamped Google Trends service.

Since the games would be migrating to alternative sites, a list of developers has been put up on the blog post, using which Google+ Games users can navigate to alternative destinations, and use their available credits.

Google+ Games being shutdown may not upset users in the way Google shocked the internet when it announced intent to deprecate its popular "Reader" service. It turns out that Google+ Games did not grab enough eyeballs, even during its launch in 2011. However, Google's latest "Google Play Games", announced at the ongoing Developers I/O looks like an interesting service on offer.