BBM Will Soon Be Available For iOS And Android Devices | TechTree.com
BBM Will Soon Be Available For iOS And Android Devices
Announcement made at the BlackBerry Live 2013 event, apps expected to be free and cross-platform.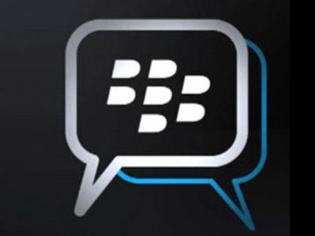 One of the main reasons that Blackberry users find it difficult to switch loyalties is moving away from the BlackBerry Messenger (BBM), but all that will change this year. At the BlackBerry Live 2013 event that was held in Orlando, the company announced a free BBM app that will soon come to the iOS and Android platforms. While any other details are scant, the company confirms that it will work with iOS6, and Android 4.0 (Ice Cream Sandwich) or higher, when its goes up on the respective app repositories. Also, the app will let you communicate with users across platform, very much like text messages. The app will offer all of the standard BBM features, including multi-person chats, sharing photos and voice notes, and create BBM Groups of up to 30 people.

While this is a welcome move for those who miss their BBM days, BB does put the exclusivity of the service at stake, which is also the USP of its devices. Although further details will be revealed when the service indeed goes platform, initial reactions on Twitter are quite interesting to check out. Here are a few for your reading pleasure.
#BBM_on_iOS_and_Android reactions of the people who bought Blackberry Q10 & Z10 twitter.com/OdeYGP/status/…

— Ode ☮ (@OdeYGP) May 15, 2013



"@lahoobb: #BBM_on_iOS_and_Android Reactions of the people who bought Blackberry Q10 & Z10 hahhahahaha twitter.com/LahoobB/status…"

— issyifannisa13 (@FannisaIlma) May 15, 2013
TAGS: Mobile Phones, Apps, BlackBerry