Download: CookWizMe (Android, iOS) | TechTree.com
Download: CookWizMe (Android, iOS)
Build a culinary social network through your smart device.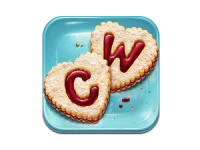 For those who enjoy cooking, and want to find likeminded people online, this app can be of great help. Available free of cost on the Android and iOS platforms, the social networking service of sorts lets you share food pictures along with list of ingredients, which you can add to an in-app shopping list. To check out the recipe, just slide the pictures and it takes you through the step-by-step procedure.

You can comment and like posts on the app feed, or add members to your network. You can share recipes via Twitter, Facebook, or email with your friends. So what's cooking at your end today?
Publisher: Farminers Limited
Platforms: Android, iOS
Price: Free
Size: 4.6 MB – 11.4 MB
Download URL: Android - https://play.google.com/store/apps/details?id=com.cookwizme; iOS - https://itunes.apple.com/in/app/cookwizme-cooking-made-easy/id605764643?l=en