Rumour: Facebook Planning To Buy Waze Mapping Service | TechTree.com
Rumour: Facebook Planning To Buy Waze Mapping Service
Deal said to worth a billion dollars; will help FB compete with Apple and Google.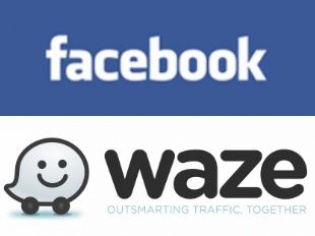 Facebook is said to be in talks with mobile mapping application provider, Waze, for a deal that could be worth $1 billion, reports Bloomberg. The website further adds that talks are still in process, so it remains to be seen if the deal will actually happen. If it does go through, this would be FB's largest acquisition, after it picked up the mobile photo-sharing service Instagram, last year for $700 million.
Waze is a free mobile mapping service that improves driving routes, with information from online communities. Using this data, users can be alerted about traffic jams, speed traps, road works, and other hazards via crowd-sourcing. Its source of revenue is location-based advertising. Facebook seems to be facing stiff competition from Apple and Google in the mapping department, and it could be trying to seep into the arena with a ready-made resource. A mapping service combined with the power of social networking will surely help FB become a stronger force. It will also help FB earn brownie points from subscribers: Waze boasts of 40 million subscribers.