Sennheiser Launches Four Gaming Headsets, Prices Start At Rs 4490
Wired headsets cater to four price segments.
Sennheiser has launched four new gaming headsets that cover almost every price segment. To preserve the audio quality and eliminate lag, Sennheiser has opted to go for wired, rather than wireless headsets. At the top according to the price and features is the PC 363D with 7.1 Surround Sound, Dolby Headphone, and Pro Logic IIx support via its own inline sound card. This is in fact, the PC 360, redesigned for better comfort. The company claims that this headset can immerse you in an audio environment with accurate directional sound reproduction. The headphones come with noise cancelling microphone to make sure that only your voice (commands to other gamers) gets through and the ambient sound gets filtered. The around-the-ear open back design is meant to make it wearable for long gaming hours.
The second headset that has been re-introduced with comfort optimisation is the PC 350, now known as the PC 350 Special Edition. These also feature proprietary "Eargonomic Acoustic Refinement" technology as with the PC 363D to deliver precise positional sounds. The closed back noise isolation ear pads claim to keep 95% of the sounds confined to the listener, so your neighbour will never know what you are listening to. With a collapsible microphone boom, the PC 350 SE comes with a hard carry case to lug it around gaming arenas.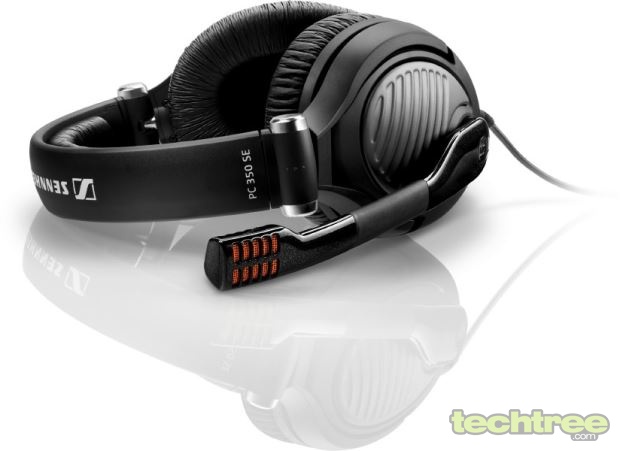 The U 320 is meant for mid-range gamers, although it still looks as good as a premium headset. It features the company's CircleFlex technology so that the ear pads adjust comfortably to the head. With a 4 m long cable, it works with various sources supporting 3.5 mm audio input, and also comes with a 2.5 mm to Xbox controller. Entry-level gamers have the PC 310 with lightweight materials and a comfortable fit, while claiming to deliver high quality sounds and crystal-clear communication via the noise-cancelling microphone.
The Sennheiser PC 350 SE, PC 363D, U 320, and PC 310 headsets are priced at Rs 19,990, Rs 23,990, Rs 11,990, and Rs 4,490 respectively.
TAGS: Headphones, Gaming, Sennheiser