Twitter Updates Mac App After 18 Months | TechTree.com
Twitter Updates Mac App After 18 Months
Users will now get an improved tweet composer, along with other new enhancements.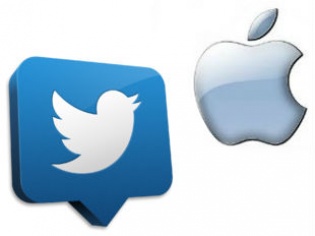 Twitter has updated its Mac app with new features such as support for Retina display, quicker photo uploading capability, support for additional languages, and also supports various keyboard shortcuts. This refresh comes after a year-and-half of the micro-blogging site neglecting its Mac app. The refurbished version 2.2 is available for download from the Apple iTunes Store.

With this update, the app fully uses a Mac's Retina Display, thereby providing a brighter and sharper look. The functionality would suit Mac notebook users who are exposed to varying conditions (externally as well). Apart from this, there are various other updates/functionality that users of Twitter via Macbooks get:
Improved Tweet Composer: Twitter's latest update ensures that users get to post photos at pic.twitter.com, along with ensuring a new design.
Updated icons: The overall icon structure of Twitter has undergone a change, users would now notice a camera icon on the left hand side which provides for easy embedding of photo within tweets.
Drag and Drop functionality is retained as before, through which users can copy photos from their Mac desktops
Multi-Account and timeline support enabled, along with keyboard shortcuts
The app requires Mac OS X 10.6 or higher versions to run, so please check your Mac operating system version before downloading the updated Twitter app. Earlier in 2011, Twitter had brought iOS 5 integration to its Mac app.