Facebook Messenger For Android Updated, Features Chat Head Stickers | TechTree.com
Facebook Messenger For Android Updated, Features Chat Head Stickers
The feature has been integrated into Facebook Messenger, and is available for download from Google Play for free.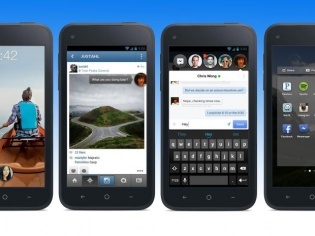 Facebook has now introduced Chat Heads and Stickers to its messenger for Android devices. The updated Facebook Android App is available for download from the Google Play Store. The company recently updated its iOS app with Chat Heads and Stickers for iOS, after bringing out the Facebook Home launcher.

With Chat Head Stickers, users will now be able to send stickers instantaneously with just a tap of the Chat Head smiley. However, users can use Stickers only while they indulge in Facebook chatting, the feature will not work while sending text messages. Besides Chat Head Stickers, Facebook Messenger for Android has also been updated with bug fixes and performance enhancements.

The main features that Facebook Messenger now adds, for users of Android 2.2 Froyo and above are:
Enables Chatting, even while using other apps.
Chat Heads is built into Facebook Messenger, providing for single tap reply to chat messages.
Brings SMS and Facebook messages together.
Provides Swipe options to users, to see who on their friend list is available for chat.
Provides push notifications.
Stickers are emoticons that users can add to express their emotions while chatting with friends. Stickers feature a set of large and small smileys that can be downloaded for free. Stickers can be used just by tapping the smiley icon, to add them to messages. The difference between Stickers and normal smileys is that the former are larger and are placed beside the message to which they are stuck, rather than within the text itself. Also, FB seems to have planned to monetize its user base by offering some stickers for free, while charging for a purchase of the rest from the Sticker Store.