Samsung Launches Three Entry-Level Phones | TechTree.com
Samsung Launches Three Entry-Level Phones
Bets big on 3G.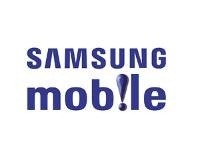 Samsung has upped its 3G portfolio in the Indian market with the launch of three entry-level phones. The lineup includes the Champ 3.5G (S3770), Chat 527 (S5270), and Primo (S5610). The new entrants cover the spectrum of touch, QWERTY, and bar-shaped phones. During the launch, Ranjit Yadav, Country Head, Samsung Mobile & IT said, "Consumers increasingly want to stay connected with friends and family through SNS, IM and messaging while being on the move. With our array of affordable 3G devices across different mobile formats, we are making the 3G experience accessible to a wider set of consumers".

The Samsung Champ 3.5G sports a 2.8" touchscreen. The phone's other features include a 2 MP camera, Wi-Fi, Bluetooth, 16 GB microSD card support, and a 1000 mAh battery. It also supports popular social networks, IMs, and email services. According to the company, the phone will retail at around Rs 5590.




The Samsung Chat 527 (S5270) is a messenger phone with a QWERTY keypad. It's clad in a brushed metal finish and sports a 2.4" display. Other than than, it shares the rest of its specs with the Champ 3.5G. This handset is priced at Rs 5930.




Finally, the Samsung Primo (S5610) is based on a tried-and-tested classic bar form factor. It features a 2.4" screen, a 5 MP camera, Wi-Fi, and Bluetooth 3.0. It's also capable of video calling, thanks to a front-facing VGA camera. The device is expected to retail at Rs 6590.

TAGS: Mobile Phones, Samsung, ck