Rumour: Apple Could Launch 60" iTV This Year | TechTree.com
Rumour: Apple Could Launch 60" iTV This Year
And it will come with an iRing motion controller.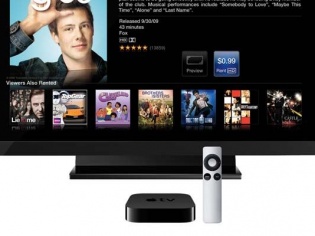 A new rumour making rounds is about Apple coming out with its own TV, and no, it is not the Apple TV. CNET reports that Apple is going to launch a 60" iTV by the end of 2013 with an iRing remote controller. This remote sports a couple of buttons and a touch-sensitive click-wheel (something similar to that on the iPod Classic).
Apart from that, there are talks that the iTV will come with a mini iTV — possibly a small iOS tablet like the iPad or the iPad mini that will display content from the large screen TV via wireless streaming, up to a distance of 200 m. Apple may sell this iTV bundled with up to four such mini iTVs, but that would effectively alter the product's price. The iTV is expected to cost to be between $1500 (approx Rs 82,000) and $2500 (approx Rs 1,37,000). Meanwhile, Apple has not made any official comments about the existence of the iTV, so you can take this piece of news for what it is worth.