Get Your Game On With PlayStation Experience
10-city event from 3rd Dec - 26th Feb, with PlayStation consoles and the latest games.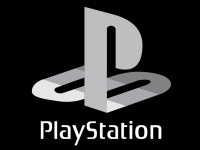 Are you from Bangalore? Can't decide what to do this weekend? In that case, Sony has got your bases covered with its PlayStation Experience 2011 event at Garuda Mall (Magrath Road) in Bangalore (or Bengaluru, for those keeping up with the name changes). From 11 am to 8 pm, you can get your paws on PS3 games such as Uncharted 3 and Gran Turismo 5. Also on offer will be the PS2 and PSP consoles with a roster of made-in-India games. For those seeking some physical exertion, you have the option of PS Move enabled titles.

However, Sony doesn't just have Bangalore in its crosshairs. The event will be held in nine more cities, with the final leg scheduled on February 25th and 26th at Inorbit Mall (Malad) in Bombay. Here is the event itinerary and a list of the games on offer.

TAGS: Gaming, Sony, PlayStation, Nachiket