iTunes Now Sports "Offers In-App Purchases" Warning For Apps
Move comes after Apple Settles US lawsuit pertaining to in-app purchases.
For those who have been worried about unauthorised in-app purchase on Freemium app be now a bit at peace. No, Apple hasn't discontinued the model, but has added a new warning label to inform users of in-app purchase options. With this you can figure out whether an app (free or paid, as the case may be) offers in-app purchases. This is especially helpful for people downloading free apps that charge you quite a bit later to unlock features.
A report on iMore.com suggests that the warning comes after the Cupertino-based company settling a US lawsuit pertaining to in-app purchases. While Apple clearly tries to keep its slate clean, and put up better legal defences in future, careless users will have to keep their eyes open before installing apps on their iDevices.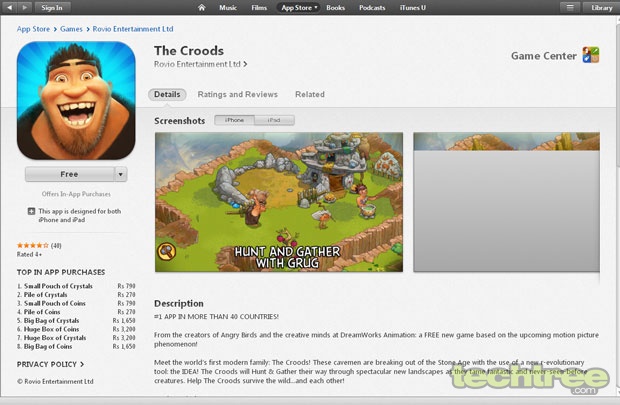 For those who aren't already aware, you'll have to keep you credit card handy, while creating a new Apple ID. That is because, the "None" button appearing on the payment methods window has disappeared. While Apple's support pages continue to advertise the option, it doesn't show up irrespective of the store you choose to register from. So this effectively means that you will have to key in your 16-digit card number and your CVV number, even if all you'll ever download is free apps.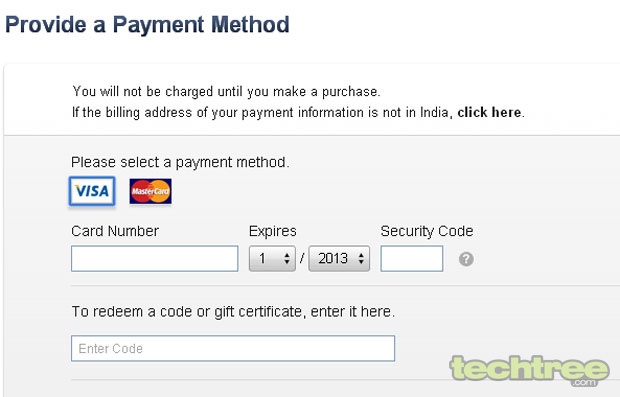 Once you create an account successfully, a payment of Rs 60 (which is equivalent to $1) is charged to your card. While the amount is subsequently rolled back, the fact that there is no indication of this particular payment being deducted in the terms of agreement is disturbing. When we contacted the guys at Apple, they confirmed that this indeed is the case, but instead of clarifying if iTunes will make any other unauthorised purchases in the future, we were redirected to the iTunes Billing process page.
To explain it in a nutshell, once you give your consent to the terms and conditions, iTunes can deduct money from your card, for the approximate amount of any purchase that you make on the store. You can go through the terms of sale here. The application uses none of the prescribed account verification processes, so the safest way to go about this is create virtual cards with twice the amount that will be deducted.
TAGS: Apps, Apple, E-Commerce