Genius Launches SP i320 Portable Music Player For Rs 2600 | TechTree.com
Genius Launches SP i320 Portable Music Player For Rs 2600
Comes in multiple colours; can be linked to other such speakers for better audio levels.
Taiwanese manufacturer Genius has launched a new portable media player — the SP i320, a speaker with a 1.5" metal driver that promises clear bass. It can be connected to an audio source via a standard 3.5 mm stereo jack. It comes with a built-in media player, which makes way of a USB port and a microSD card slot (supporting up to 32 GB) to play MP3 files directly from media storage devices attached to the speaker. While it explicitly mentions support for FAT32 file system, it is likely to support NTFS as well.
When in the media player mode, the i320 offers playback controls such as Play, Pause, Next, Back track, Forward, and Reverse, from the control buttons placed at the front. Volume control is also provided. A 3.5 mm headphone-out socket is also available. There is a built-in Lithium ion battery that can be charged via a micro-USB port present at the rear. If you want better volume levels, the i320 has a facility known as Genius Link that lets you link more such units in a daisy chain. The Genius SP i320 is available in Blue, Bronze, Firebrick, and Olive colour schemes to suit your taste. Backed by a 1-year warranty, the unit is available for Rs 2600, which seems to be a little high considering that the product doesn't support wireless Bluetooth.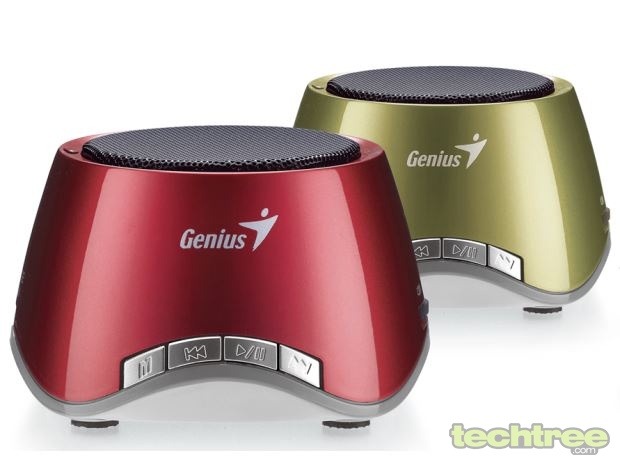 TAGS: Media Players, Genius