Microsoft Looking To Launch Office For iPad?
Could be rolled out during the second half of 2012.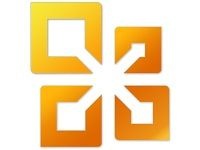 iPad users have been showered with a bunch of useful productivity apps from Apple such as Numbers, Keynote, or the bundled version of these apps with iWork. Also, there are quite a few third party apps that serve the same purpose. Now, it seems like the company, which has excelled in the field of productivity apps, Microsoft, will roll out its Office app for the iPad. The details are a bit edgy as of now, but rumors suggest that the folks at Redmond are preparing an iPad version of MS Office. As most of you might already know, MS Office has been available for Windows as well as Mac OS ever since its inception 22 years ago (Mac OS was the first to get Office). It would be a new step for MS to roll out a touch version of Office. This goes very well in sync with the upcoming Windows 8 tablets as well.

However, one can't expect to see the MS Office for iPad app anytime soon. MS is currently building the 2012 version of Office, which will be available both on Windows and Mac and it is not expected to break cover until the second half of 2012 at least. At this point, it would be wise to say that MS Office for iPad will be rolled out after the iPad 3 is launched. As far as the price is concerned, sources expect the app to be priced at $10 just like most of the productivity apps available on the App Store. It is good to see MS expanding its reach towards iOS as well. This will bring forth some newness to the platform.

While we are excited about the prospects in hand, we would recommend you to take this info with a pinch of salt since it hasn't been officially announced yet.