Google Doodle Celebrates Mama Africa's 81st Birthday
The Grammy Award-winning South African singer Miriam Makeba is also a world-renowned anti-apartheid civil rights activist.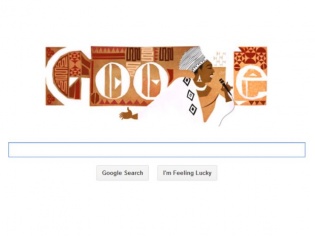 Today's Google doodle celebrates the 81st birthday of the well-known South African singer Miriam Makeba who was popularly known as Mama Africa. Makeba, who passed away in 2008 after a concert in Caserta, Italy was responsible for making tribal African music popular the world-over.

Miriam Makeba, who has crooned with the likes of Calypso king Harry Belafonte and folk legend Paul Simon had been strongly against the SA government's racist apartheid outlook. Her short cameo in the 1959 anti-apartheid Come Back, Africa, made the local government cancel her South African visa, which resulted in a 30-year long exile.

Not to be bogged down by the turn of events, Makeba came back strong, becoming the first African singer to bag a Grammy for Best Folk Recording (with Harry Belafonte for An Evening with Belafonte/Makeba) in 1966. Also, this was the first US-based album with traditional Zulu, Sotho, and Swahili songs. A documentary that chronicles the struggles of her life, titled Mama Africa, which has been co-written and directed by Finnish film director Mika Kaurismäki, was released in 2011.