Download: Google Chrome 25
Features Voice Recognition and JavaScript API support.
Chrome 25 is the latest iteration of Google's Chrome web browser. In addition to stability/performance improvements, the new version offers features such as voice recognition to issue voice commands.

The browser comes with built-in Web Speech APIs to let users navigate and search, using their voice. A significant change is dropping of the Silent Extension Installation module for security, as Google suggests it was being misused by third parties who install extensions into the browser without the users' consent.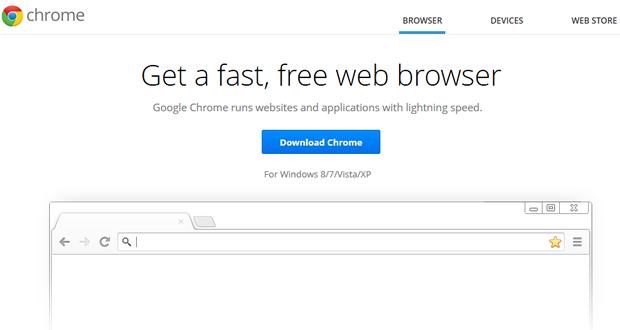 Apart from this, other important enhancements include:
Improved Stability and Memory fixes.
Support for JavaScript API.
Features for developers.
Better support for HTML5 time/date inputs.
You can get the full update list over here.
Developer: Google
Size: 32 MB (Windows standalone installer)
Licence: Freeware
Platform: Windows 8/7/Vista/XP, Linux, and Mac
URL: https://www.google.com/intl/en/chrome/browser