iPhone 4S Goes On Sale In India
Gets a lukewarm reception.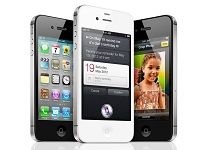 The iPhone 4S has been finally launched in India as expected. The handset went on sale at midnight in five different locations (Delhi/NCR, Bangalore, Mumbai, Kolkata, and Hyderabad). This is how the initial launch was dealt with and other regions of the country are expected to be getting it soon. Reports suggested that the launching didn't go as well as expected. Well, for the prices that the carriers are offering the handset for, we guess they had it coming. Plus, the Chennai launch was affected by rain, so only 20 users lined up to get the new iDevice. The expensive prices however, as the source suggests, increases the demand for the 4S in grey markets. Prior to the official Indian launch, it was available illegally for Rs 50,000 and above. Now with the handset officially available in India, we can expect the grey market prices to go down considerably.


With the handset costing so much, we would expect the carriers to spare the users with the monthly rentals. However, that isn't the case with Aircel promising that up to 50% of the money spent on the handset will be given back to the customers in the form of discounts (over a period of two years), which doesn't translate into good savings. With such pricing, we presume Airtel and Aircel are aiming for corporate customers. We will get a clearer picture when both the carriers launch the handset on a wider scale across the country. That being said, looking at the response it has received so far in major cities, we don't think expectations will be too high. This seems like the right time for smuggled and illegal iPhone 4S' to be sold in grey markets.

If you're not willing to shell out Rs 44,500 for the iPhone 4S, you can get the newly launched 8 GB iPhone 4 on Airtel's network for about Rs 37,900. Yeah, we know what you're thinking. Didn't the 16 GB iPhone 4 cost lesser? Well, surprisingly the 16 GB iPhone 4, was still up for grabs till yesterday but has now been discontinued. The 16 GB iPhone 4 was priced at Rs 34,500 when it was launched in May. Not a smart move from the carrier.