Sony Introduces DualShock 4 Controller And PlayStation 4 Eye
PlayStation4 Eye takes a tip from Kinect.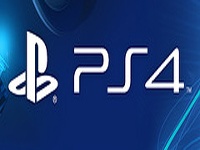 At the New York PlayStation 4 announcement event, Sony showcased hardware which will be a part of the PS4 family in the times to come. One such device is the DualShock 4 controller which will be the primary controller for PS4 and the other one is PlayStation 4 Eye.
Similar in design to the DualShock 3 controller, the DualShock 4 will be featuring a six-axis sensor along with a touch pad in the front which will enhance interactivity. DualShock 4 will have a light bar to provide critical alerts to players, like when the character is low on health or identifying the player of a character by matching colours with the character. The controller will also be equipped with a built-in speaker and a headset jack which can be used to chat with other players. A mono headset is also expected to be bundled with PS4. A newly introduced share button on the controller will allow players to share their content with other gamers in real time with services like Ustream and also on Facebook.
Overshadowed by the announcement of DualShock 4 controller was the PlayStation 4 Eye. It is a Kinect like sensor capable of sensing depth and taking pictures. It also boasts four microphones for accurately detecting sound. The two camera sensors can also be used for face recognition and detection of body movements. It also detects the colour of LED on the DualShock 4 controller to set player character and supports the PlayStation Move Controller and can now detect its movement more accurately.
TAGS: Sony, PlayStation, Swagatam