Google Waves Goodbye To Wave
Six other products and services to also be discontinued.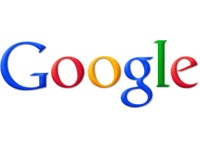 The number of products under the Google banner has been increasing over the years. It seems now that the company is finding it difficult to handle that many products and so has decided to discontinue seven of them in the near future, according to its official blog. The most notable of these are Wave, Gears, and Friends Connect, while the others are Bookmarks List, Search Timeline, Knol, and Renewable Energy Cheaper than Coal. The blog post mentions that the search giant is doing away with its products that failed to take off. If you may remember, Google had closed down its Labs service in the middle of October.

Urs Hozle, Senior Vice President, Operations, who posted the blog said, "We're in the process of shutting a number of products which haven't had the impact we'd hoped for, integrating others as features into our broader product efforts, and ending several which have shown us a different path forward".

Google sent notification emails to the users of these products and services earlier today. Wave was the company's attempt to integrate instant messaging and email for real-time collaboration. Friends Connect allowed webmasters to embed a snippet of code and add social networking features to their site. Gears was launched with much hype for offline web browser functionality. Search Timeline allowed users to view their search history as a graph, while Bookmarks List was meant to allow users to share bookmarks with friends. The other two projects were Knol, a Wikipedia-style project to improve web content, and Renewable Energy Cheaper than Coal, which aimed to find ways to improve the harnessing of solar power.

According to the email sent by Google, Wave will become read-only from 31st January, 2012. During this time, users can export individual waves using the PDF export feature. It will be shut down on 30th April, 2012. The mail suggests that users migrate to one of several open-source projects such as Apache Wave and Walkaround. The termination dates of the rest of the services can be found by visiting the aforementioned blog post, including links to alternatives.

Which other service will end up getting axed from the Google juggernaut? While we are betting on Buzz, what are your thoughts?