NVIDIA Shows Off Tegra 3 And Android 4.0 | TechTree.com
NVIDIA Shows Off Tegra 3 And Android 4.0
NVIDIA demonstrated the features of Tegra 3 and Android 4.0 on the ASUS Transformer Prime.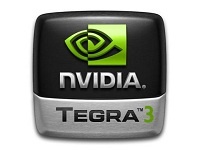 NVIDIA has been a major player in the PC graphics segment, and also in the mobile chips segment since the introduction of the Tegra 2 SoC late last year. However, Tegra 2 doesn't have a lot going for it now since the company recently announced the quad-core Tegra 3 SoC also known as the Kal-El. The first device to feature the new processor will be the Eee Pad ASUS Transformer Prime tablet. Since Google has released Android 4.0 to devs, NVIDIA thought it would be cool to play around a little with the upcoming quad-core tab and show off some of the features of the new mobile OS as well as the ones pertaining to its new processor. It must be noted that the ASUS Transformer Prime will feature Android 3.2 (Honeycomb) out of the box with an update to the newer OS scheduled before the end of the year. The tablet has already gone up for pre-order on Amazon. Though we presume there's still some time for the tab to make way to India.
The demonstrator shows how the Transformer Prime performs with ICS on board along with some video playback and gameplay. The game RipTide apparently makes use of all the 4 CPU cores whilst being played. The usability looks very fluid and rightly so, since past versions of Android have not quite been optimized for the modern day dual core chipsets. The issue seems to have been resolved in ICS. Check out the video below to see how the Transformer Prime performs with Tegra 3 and ICS on board.