Cooler Master QuickFire TK Mechanical Gaming Keyboard Launched | TechTree.com
Cooler Master QuickFire TK Mechanical Gaming Keyboard Launched
Features a compact size and is available in Black and Red Cherry MX colour options for the keys.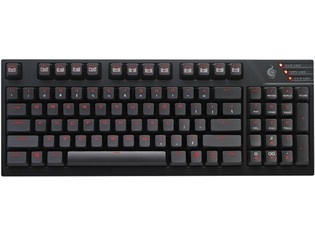 Cooler Master, a well-known brand among gaming and PC hardware enthusiasts, today announced the availability of its newest gaming keyboard the QuickFire TK. The QuickFire TK is a compact mechanical keyboard featuring Black or Red Cherry MX switches (or "keys" in layman terms) which means each switch can theoretically endure 50 million strokes. It has 92 keys along with a numerical keypad. All the keys are fully backlit and laser etched, which means they are unlikely to fade out. The keys are also rubber coated for better grip.

With the QuickFire TK users can switch between 'Game' mode and 'Num pad' mode which highlights different set of keys, depending on whether you are playing a game or using it for normal work. To make it capable of enduring abuse (since it is a gaming keyboard), it has a steel reinforced plate for mounting the switches.

The keyboard has three different backlighting modes which highlight different set of keys. It also offers five different brightness settings. With the use of the 'Fn' key, the top row function keys can be used as multimedia keys.

QuickFire TK is priced at an MRP of Rs 10,000 however it will be available at a street price of around Rs 6,800 with a two year warranty. This level of pricing may seem high but is standard among input devices aimed at gamers, made by companies such as Razer, SteelSeries and Logitech.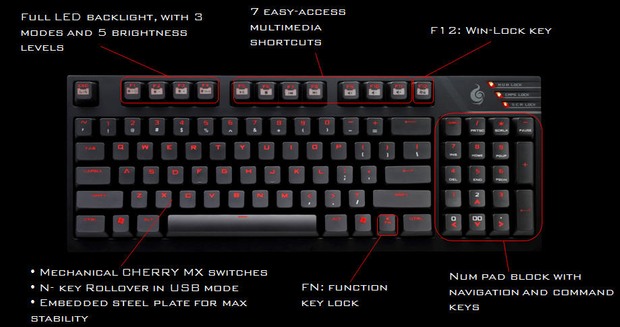 TAGS: Input Devices, Gaming, Cooler Master