Facebook Testing New 'Buy Tickets' and 'Feelings' Features For Status Updates | TechTree.com
Facebook Testing New 'Buy Tickets' and 'Feelings' Features For Status Updates
Buy Tickets feature only available in some places, other features rolling out worldwide soon.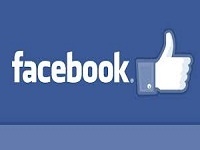 Facebook is working on introducing 'Buy Tickets' feature by adding a button to that effect on event pages, according to a report on thenextweb.com. The button links directly to other sites where tickets can be purchased for the said event. Facebook isn't dealing with any kind of transaction yet, though it can be assumed that in future it may integrate the payment processing as Facebook Gifts already exists.
As of now this, feature seems to be available only for users from The Netherlands and Israel.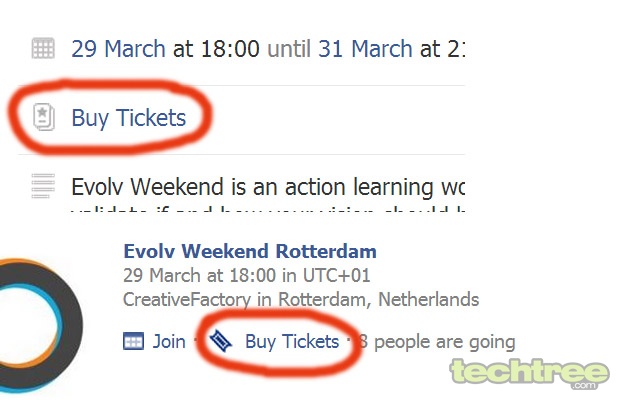 Another new feature that is reportedly being rolled out is the 'feelings and activities' tag with the status update. In the existing tagging system one can only tag users and places in their status update. But now a new smiley icon is being introduced which will let users tag their feelings like happy, sad, tired or even tag what they are watching, listening, reading, drinking, eating and other such Facebookable activities.
The new features don't seem to be working in India yet.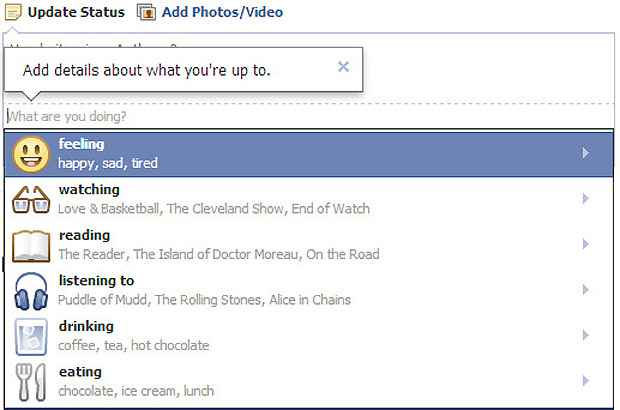 TAGS: Facebook