HTC Butterfly Lands In India, Asks For A Bit Much At Rs 46,000
Company's top of the line Android handset features a 5-inch Full HD 1080p display, quad-core CPU and 2 GB RAM.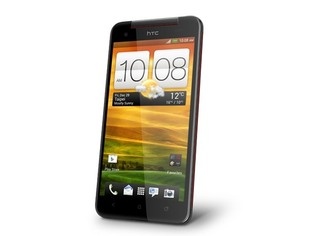 HTC's flagship smartphone, the Butterfly has finally been released in India. For those who have been living under a rock, the HTC Butterfly packs in all the bells and whistles you would expect from a premium Android smartphone. The USP of the device is its 5-inch Full HD 1080p display with a pixel density of 440 ppi (for comparison, the iPhone 5's retina display has a pixel density of 326 ppi).

This phone has previously been available in Japan as the HTC J Butterfly. The HTC Butterfly packs in a 1.5 GHz quad-core Qualcomm Snapdragon S4 CPU with 2 GB of RAM. It runs the Android 4.1 Jelly Bean operating system with HTC's Sense 4 user interface to customize it. For photography enthusiasts, it has an 8MP rear camera with an f/2.0 aperture and a 28 mm wide-angle lens. For video calls, it has a 2.1MP front camera.

Complete specifications of the HTC Butterfly:
Android 4.1 (Jelly Bean).
1.5 GHz Qualcomm Snapdragon S4 Pro (APQ8064) processor.
2GB of RAM.
LTE network connectivity, micro SIM slot.
8 MP rear CMOS camera with LED flash and 1920 x 1080 (Full HD) video recording
2.1 MP front camera.
5" inch SuperLCD 3 screen, Full HD resolution (440 ppi density).
Dual-band Wi-Fi (802.11 n/g/b/a) for 2.4 GHz and 5 GHz operation.
Bluetooth 4.0, NFC, Tethering/mobile hotspot support, GPS.
3.5mm audio and Micro USB ports.
2020 mAh battery.
Measures 5.63 x 2.8 x 0.36 inches, weighs about 140 grams.
The specs are pretty impressive and are in line with what you would expect from a flagship device. However, its price will burn a hole in your pocket - HTC has pegged the Butterfly at an MRP of Rs 50,000. The street price will be lower at Rs 46,000 but that may still be too much to ask for a mobile phone.
Currently announced branded phones with a quad-core processor that compete with the HTC Butterfly are the Samsung Galaxy S3/Note2, One X+, LG Nexus 4, Micromax A116 Canvas HD, LG Optimus 4X HD, LG Optimus G Pro, Karbonn S1 Titanium, ZTE Grand S, Asus PadFone 2, Lenovo IdeaPhone K860, Sony Xperia Z.
Price-wise in the Android segment, it looks like competition to this phone will primarily be from within HTC itself, in regions where the HTC One X+ is still available in shops for purchase. Other than HTC itself, phones priced at the top-end above Rs. 35,000 include the Apple iPhone 5 (of course!), Samsung Galaxy Note 2, Samsung Galaxy S3, Nokia Lumia 920 and HTX 8X.

Its pricing makes the HTC Butterfly more expensive than any other smartphone in the market including the base model of Apple's iPhone 5, which is known for its premium pricing. We think HTC should have priced this handset lower if it expects to move units in larger numbers.

Personally, I think HTC has consistently priced phones far above that of similarly-specced phones by rivals in the Android segment, leading to falling sales and a loss of market share. Yet HTC's North-Asia President Jack Tong was
recently quoted as saying
"Samsung has made fewer moves recently, this means HTC has the ability to make Samsung worried". Is HTC in an imaginary competition with Apple's iPhone, taking itself far too seriously?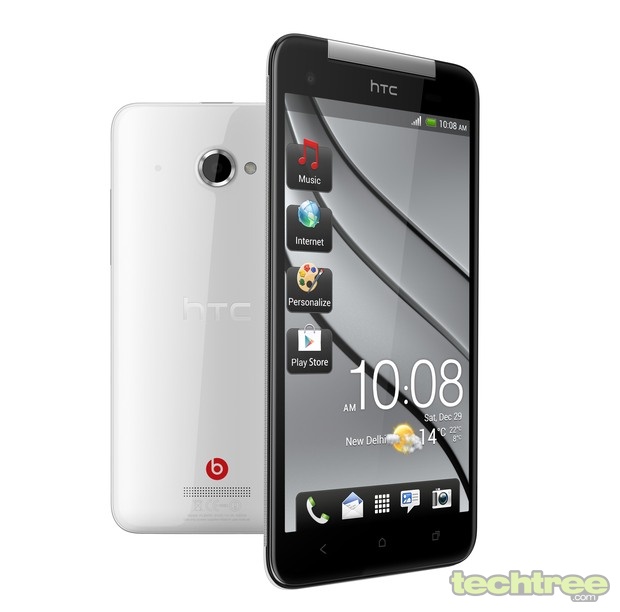 TAGS: Mobile Phones, Android, HTC, Rizwan