Google Music Cranks Up The Volume
But can it silence iTunes?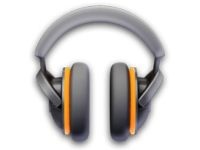 Search giant Google has launched its music service to rival the offerings from Apple and Amazon. Google Music reportedly has a catalogue of more than 13 million songs. However, starting eight years after the launch of iTunes, playing catch-up isn't going to be easy for the big G.

The new service will be a part of Android Market, allowing users to download music directly into their mobiles. These songs will be then automatically moved to the customer's online locker, ready to be streamed over other devices with HTML5 support. Users will also be able to upload their music collection of up to 20,000 songs to their locker. To fill up the catalogue, Google has partnered with major music labels such as Universal Music Group, Sony Music Entertainment, and EMI Group. Lesser-known record labels, namely Merlin and Beggar's Music have also joined the party. However, Warner Music Group has stayed out of the deal. Interestingly, Google has also introduced an Artist Hub where independent artists can register and sell music directly to their fans. Since the process doesn't involve any record labels as middlemen, artists will get up to 70% of the revenue. Of course, the remainder goes to Google, and you also need to pay $25 (approx Rs 1300) to get registered as an artist. Most songs are currently priced at 69 cents, 99 cents and $1.29 (approx Rs 70), but artists can also decide to distribute their work for free.

Furthermore, the service will enable users to share songs over the company's social network, Google+. However, friends will be able to play the shared tracks only once. To attract consumers, Google will be offering one free song every day. Currently, Google Music is only available in the US, with no word on its release in India.