Apple Could Be Readying A 128 GB iPad 4 For Data Hogs | TechTree.com
Apple Could Be Readying A 128 GB iPad 4 For Data Hogs
The proposed device will let you store more apps, songs, and movies than ever before.
Apple is reportedly preparing a new fourth generation iPad with 128 GB of storage space. At present, 64 GB is the maximum space that is available on the latest iPad. Some people probably tend to dump huge HD videos onto the iPad and quickly run out of storage, so the company seems to have identified their need for more space. The device will apparently not be a new version of the tablet, but rather the same with higher internal storage. Some of the additional details known about this device are that it will come in black and white colour options and will feature a Retina display.

The website 9to5Mac quoted an unnamed source at a US retailer, who mentioned that the new model known as a "premium SKU" and alternatively as "Ultimate", will soon be sold alongside the lower capacity models. Another website, iDownloadBlog reported that a code found in the latest iOS 6.1 beta 5 references a compatibility with 128 GB iOS devices, contributing to this speculation. This becomes abundantly clear when the BuildManifest.plist file in the new iOS is compared with that from iOS 6.0, which didn't have such a reference.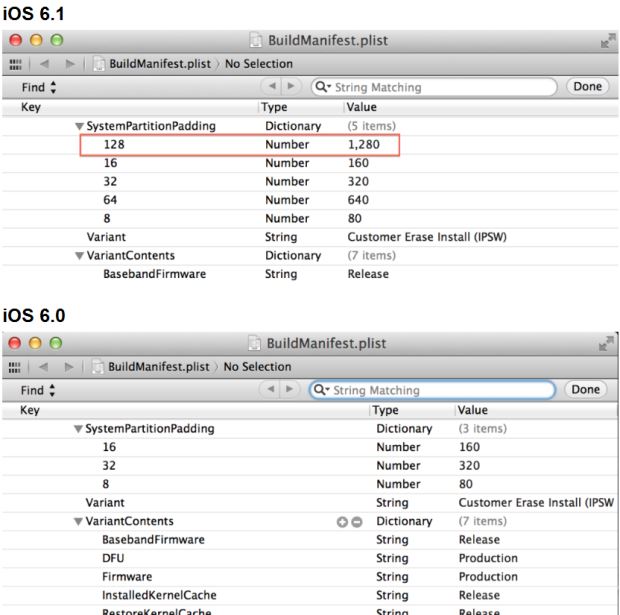 As with any other rumour, we advise you to take it for what it's worth. Nevertheless, there exists a big possibility that an iPad 4 with more storage will be coming our way sooner than later.