RIM Reveals Bold 9790 and Curve 9380 | TechTree.com
RIM Reveals Bold 9790 and Curve 9380
Sign up to get notified of the retail launch.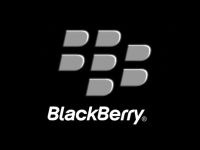 RIM has added two new devices to its lineup. Among the new entrants, the Bold 9790 features a QWERTY keypad, while the Curve 9380 is a full-touch device. Both products run on the BlackBerry OS 7 platform.

The Bold 9790 packs in a 1 GHz CPU and has 768 MB of RAM. Its 2.45" touchscreen display has pixel dimensions of 480x360. Other features include a 5 MP camera, 8GB internal storage, microSD card slot, Wi-Fi, GPS, and NFC.
The Curve 9380 sports a 3.2" touchscreen with 480x360 pixels. It runs an 806 MHz CPU and has 512 MB of RAM. The specs for connectivity and camera remain identical to the Bold 9790.

There's no specific date on the worldwide availability, but those interested can register their emails to get notified as soon as these phones hit retail shops. Here's the sign-up link for the Bold 9790, and one for the Curve 9380.



TAGS: Mobile Phones, BlackBerry, Bold, Curve, ck