Location Tracking Apps Crop Up To Help Women Feel "Safe" | TechTree.com
Location Tracking Apps Crop Up To Help Women Feel "Safe"
After recent incidents, several app developers have come up with Android apps to help girls on the move.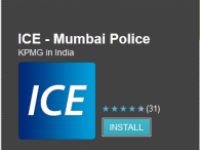 Ever since the Delhi rape case shook up sentiments of most people, app developers seem to be taking time off to create smartphone apps that will help women feel safe in their own back yards. While I''d not get into the mentality-needs-to-change debate for now, a few of "safety apps" have cropped up in the past few days to help women who use smartphone on a daily basis. Although there are several apps such as FightBack and the recently launched ICE - Mumbai Police for Android users, more seem to be coming in to help women feel safe and take initial precautionary steps.
About a week back, a Pune-based software company Smart Cloud Infotech launched an Android app called Nirbhaya that sends out distress SMSes (very much like FightBack) and uses your phones GPS to ascertain your current location.
Today, three developers from Nasik unveiled a similar app called Me against rape. The app connects to a "helpline" and can send out an SMS. It also comes with a one-touch ''spy'' feature which can log location details, which the makers claim will help against eve teasing incidents. An iPhone and Windows Phone app is said to be in the works.
How many of these actually help in creating that sense of security, and how useful these apps really are in the event of an incident, is debatable.