ZTE To Launch Smartphone Running Firefox OS This Year | TechTree.com
ZTE To Launch Smartphone Running Firefox OS This Year
Will team up with Mozilla to launch in a handset in Europe first.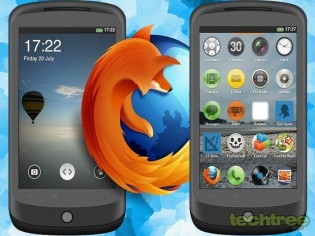 Chinese handset maker, ZTE is
planning to launch
a mobile phone running the
Firefox operating system
later in the year. This is certainly good news for Firefox OS, which hasn't seen the light of day yet. Apparently, ZTE is already collaborating with Mozilla — the company behind the popular Firefox web browser — and is in talks with an unknown European carrier to market the handset.
ZTE also hinted that should there be user demand, they would also bring the phone in the United States in the future. The move is aimed to reduce ZTE's reliance on Google's Android operating system, which enjoy 75% market share, according to an IDC report. Another report by Strategy Analytics says that Mozilla's Firefox OS could have 1% market share by the end of 2013.
In addition to ZTE, another Chinese maker TCL is also readying a Firefox OS phone. Details about both the phones are bleak at the moment.
Mozilla has been eyeing a slice of in the mobile OS pie for quite some time now. We posted some screenshots last year, which showed off how the interface could look and function. Looks like the mobile OS wars could heat up in 2013.