Nokia Sells 4.4 Million Lumias, Exceeds Sales Expectations For Q4 2012 | TechTree.com
Nokia Sells 4.4 Million Lumias, Exceeds Sales Expectations For Q4 2012
Claims to have achieved "underlying profitability", touch-based Asha phones also help the company's fortunes.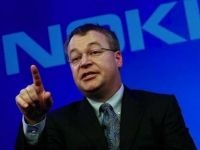 It is quite evident that Nokia has been struggling to keep up its pace in the smartphone arena with respect to the iPhones and Android handsets. And after bleeding cash for several quarters, Nokia finally seems to be on a road to recovery. At least, that's what the company's Q4 2012 preliminary financial information suggests. The factors that helped the Finnish handset-maker achieved this "underlying profitability" includes better than expected results from smartphone division, cost-cutting, revenue from Nokia Siemens Networks, and a recent $65 million patent settlement payout from RIM.

According to reports, Nokia sold around 79.6 million cellphones. Of that, 9.3 million were full-touch Asha phones (like the 311). Number of smartphones sold accounted for 6.6 million units, including 4.4 million Lumias. Symbian OS also garnered 2.2 million sales, mostly boosted by the 808 PureView camera phone. Undoubtedly, the sales figures of Lumia are nowhere near that of Apple's iPhone or the Samsung GALAXY series. Having said that, the numbers are positive, considering the long-awaited Nokia WP8 phones were released around mid-November in select markets that too with limited availability. Now that the new range of Lumia phones have finally reached our country, Nokia's strongholds, India and China should ensure that the next quarter is even better.
TAGS: Mobile Phones, Windows Phone, Nokia, Lumia, ck