More Features Of The HTC Edge Leaked
Quad-core smartphone rumoured to feature a 720p display, but no microSD slot.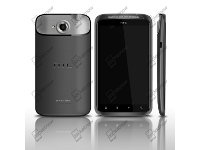 Yesterday, the HTC Edge had got us all excited with its quad-core processor and other impressive hardware specifications. Today, we have additional info about the handset. According to BGR.com, the smartphone will feature a 4.7" S-LCD 2 screen. The new panel employs a technique called Optical Lamination. The direct bonding technique removes air gaps between the LCD and the outer glass \ plastic cover, thereby increasing contrast ratio and resistance to impact, condensation, and dust. The 720p panel is expected to rival the pixel density of Apple's Retina Display.

The Edge is said to feature a 1800 mAh battery, though we are still unsure about the standby time. Here comes the biggie - the device will not have a microSD card slot, so you will have to make do with its 32 GB internal storage. Moreover, the handset will require a micro-SIM to function, like most recent WP7 handsets. The HTC Edge is approximately 8.8 mm thick, which explains the name.

Sadly, users will have to wait until mid-2012 for the device. Other manufacturers will have rolled out their own range of quad-core smartphones by then. It will be interesting to see how 2012 pans out for smartphone makers and how Samsung deals with the Edge's Tegra 3.

TAGS: Mobile Phones, HTC, Chethan