Apple's DND Service Falls Apart
Support site says service will remain buggy till January 7th, users have to schedule DND's manually.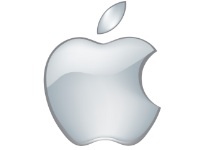 With iOS 6, a new feature called Do Not Disturb (DND) was introduced for the iPhone, iPod Touch, and iPad. As the name suggests, this new feature allowed users to set a schedule to turn off / on calling options, alerts, and notifications, on their iDevice. iPhone users though can let calls come through from contacts marked as favourites or allow repeated calls: for instance if a number attempts to call you twice within the span of 3 minutes, your phone will ring in the second instance. While this does seem like a nifty option to have, especially if you keep your phone on through the night, it would've been more effective if it actually worked!
Apple has posted a notice on its support site that states: "Do Not Disturb scheduling feature will resume normal functionality after January 7, 2013. Before this date, you should manually turn the Do Not Disturb feature on or off."
To do this you must "tap Settings > Notifications > Do Not Disturb and switch Scheduled to Off."
After the Maps fiasco that blew up in its face, Apple seems to have trouble keeping pace with its own functionalities for its new OS. Have you been affected by the lack of this or other new Apple services or features? Let us know in the comments.