Guide To Pirating Games On Windows 8 — Courtesy Nokia Engineer
Says it was posted to expose security exploits, now taken down. Could this be another hint at Nokia working on a Windows 8 Lumia tablet?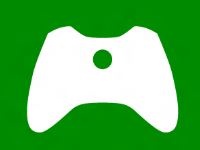 Justin Angel, an engineer at Nokia, posted a set of instructions informing readers how to go about hacking Windows 8 games. Someone seems to have been quick to realise the faux pas: His website soon went offline. A Google cached copy can be viewed here. In his defence, Angel says he merely wanted to expose the security flaws, rather than open up paid games to pirates who could then distribute them for free.
Angel showed five different ways to hack Windows 8 games: How to get in-app purchases by modifying encrypted isolated storage files, crack trial apps and get paid versions for free, remove in-app ads from free versions of paid games to make them as good as the paid versions, reduce the cost of in-game purchases by modifying game data files, and unlock paid levels via Javascript injection techniques.
He further demonstrated his method by granting himself a million free gold in Soulcraft THD, which is worth over $1000 in real cash. The second demo hack is on Meteor Madness, which is available for $1.50 with a free trial. He also showed how XAML data files can be edited to remove ads from Microsoft's Minesweeper.
There was an earlier article, titled Reverse Engineering and Modifying Windows 8 apps, which has gone down with the website. The Google cached copy is here.
As you may know, Nokia has been a prime partner with Microsoft since last year as far as Windows Phone 8 is concerned, and is therefore privy to details about the mobile OS. However, it is not known why the cooperation may extend to Windows 8, which is a desktop OS. Could this be a sign of Nokia seriously thinking about a Windows 8-based Lumia tablet in the near future — as CEO Stephen Elop stated a couple of months back?