GTA:V Trailer Goes Live | TechTree.com
GTA:V Trailer Goes Live
Check out the video to know what the upcoming game has to offer.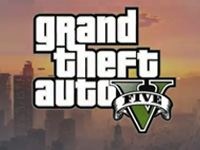 Love it or hate it, GTA games have been insanely successful. Every release of this series has been enjoyed by gamers of all kinds. Now it looks like the next chapter is now under construction.

The first trailer of Grand Theft Auto V is now doing the rounds on the web. From what we can see, the action takes in the fictional Los Santos in California. The city looks much like Los Angeles, complete with its own version of Hollywood. Rumours suggest that the game will allow you to play as multiple characters. Without further ado, here's the video:


The series has sold more than 124 million copies since its debut back in 1997. Needless to say, the latest version will top the wishlist of most gamers. While there's no word on a release date yet, if I had my way, I'd hold a gun to Rockstar's head and get myself a copy as an X-mas gift.