Anti-Thackeray Facebook Posts Land Two Girls In Jail | TechTree.com
Anti-Thackeray Facebook Posts Land Two Girls In Jail
Ordered to 14-day jail custody and let off on Rs 15,000 bonds; relative's property vandalised in retaliation.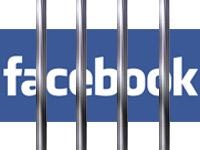 It's not just prospective employers you have to think about when you make social media posts. You need to consider your posts as your public voice. Today, the Palghar police arrested two girls, Shaheen Dhada and Renu. (Palghar, in Thane district, is close to Mumbai.) Shaheen's crime was a supposedly insulting remark on Facebook, and Renu's was to Like it. This comes a day after Mumbai came to a standstill following the demise of political leader Bal Thackeray.
Among other posts, Dhada had posted, "We should remember Bhagat Singh and Sukhdev." The other girl, Renu, merely "liked" one of Shaheen's posts. The girls were ordered to 14-day jail custody; they were later granted bail on bonds worth Rs 15,000. There has been a considerable voice against the arrests, including that of the Press Council of India citing our right to free speech.
The girls have been booked under Section 505 (2) of the Indian Penal Code (IPC) for "statements creating or promoting enmity, hatred or ill-will between classes", and Section 66(A) of the IT Act. The complaint regarding the posts is said to have been filed by a local Shiv Sena leader. The Palghar police acted in good time, and the posts have been taken down. Meanwhile, Shiv Sena activists allegedly vandalised Shaheed's uncle's medical clinic in retaliation.
The preamble of our constitution describes India as a Sovereign Socialist Secular Democratic Republic, which promises liberty of thought, expression, belief, faith and worship to all its citizens. We've known for some time that politics can severely impact the delivery of that promise. Mamata Banerjee has used the police force to silence netizens who dared to disagree with her; this time the Shiv Sena seems to have done something similar.
As netizens express their displeasure on the Twitterverse, Press Council chief Markandey Katju, in a strong letter to Maharashtra CM Prithviraj Chavan, has asked for an enquiry to judge the merits of the arrest. If baseless, Katju said, the arrest should be considered a criminal act (wrongfully arresting or confining someone who hasn't committed any crime).
TAGS: Government, Internet, Facebook, Culture, Kamakshi