British Cabinet Minister Advocates Telling Lies Online | TechTree.com
British Cabinet Minister Advocates Telling Lies Online
Right royal debate ensues.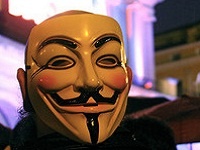 The BBC reports that there is at least one sensible politician in the UK. Andy Smith, a member of the UK Cabinet, recently said at a conference that it makes sense to not give out your real details online. "When you put information on the internet, do not use your real name, your real date of birth", Smith said. Helen Goodman, an MP true to her name, says Mr Smith's advice is outrageous. An apparently delusional Ms Goodman believes that this "is the kind of behaviour that, in the end, promotes crime ... We want more security online". She was shocked that "a public official could say such a thing".
Ms Goodman's comments are reassuring; they remind us that it's not only Indian politicians who don't understand the internet. The simple logic goes thus: If people are openly encouraged to fake sensitive information online, then paedophiles and other criminals might get the Royal go-ahead to remain anonymous — which would result in more cyber-crime.
Mr Smith, on the other hand, might be a criminal of sorts: In many places, not disclosing real information goes against the terms and conditions. For example, Facebook demands legally that you not provide false personal information. That doesn't mean you have to provide all your personal info, but it does mean that it is wrong — in some way or the other — to put up a fake date of birth. (The way out in this case is to not to put up your date of birth for the world to see.)
But along those lines, Lord Erroll, chairman of the Digital Policy Alliance in the UK, is in the wrong too: The BBC report says he has always stated "1 April 1900" as his date of birth.
Almost a thousand people have lent moral support to Mr Smith by voting up "protect your data" comments and voting down "always tell the truth" comments.
But: Can we really dismiss the terms and conditions of a service? Is it 100% OK to give out fake data? Tell us what you think!
TAGS: Internet, Government, Facebook, Culture, RMR