Bharti Airtel Brings 4G Service To Maharashtra
Service now available in Pune; offers free trial of Broadband TV and Games On-Demand.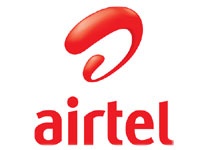 After rolling out 4G services for users in Kolkata and Bangalore, Bharti airtel is now focusing on Maharashtra. The telco had earlier bagged the 4G LTE spectrum in four areas, namely Kolkata, Karnataka, Punjab, and Maharashtra (except Mumbai). It has now started offering 4G services in Pune. Airtel claims speeds of up to 40 Mbps and "the end of buffering"; an official says a minimum speed of 10 to 15 Mbps can be supported on a 4G network.
If you've been waiting to buy a 4G-compliant smartphone to give the speeds a real-life test, you will have to wait a bit longer: The service is limited to data (that is, dongle) users. Apart from this, the company has also announced the launch of airtel Broadband TV and Games On-Demand services on a free trial offer. After the trial, users will have to fork out Rs 150 and Rs 49 for monthly and weekly subscriptions to Broadband TV, and Rs 200 per month for the Games On-Demand plan.
You can purchase postpaid 4G connections online. The service is expected to be made available for prepaid customers soon. An official press release also assures you that Airtel will bring a "multi-mode LTE TDD smartphone in India"; the company has partnered with Qualcomm and Huawei for compliant handsets.
Reviews of Airtel's 3G services have been mixed, but we have also seen some reports of good speeds on their 4G networks. What has your experience with Airtel's 3G been? Have you tried Airtel's 4G services? Let us know!