BlackBerry Intros Porsche Design Smartphone | TechTree.com
BlackBerry Intros Porsche Design Smartphone
Luxury phone will be available in a couple of months.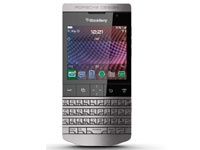 Even as we keep learning of news about RIM being in troubled waters, and the difficulty being faced by the company in bringing out new devices, it keeps on launching new handsets to dispel the rumours. The latest in these launches is not any ordinary phone, but a luxury phone named BlackBerry Porsche Design P'9981. Designed by the luxury brand, the company touts that it "delivers engineered luxury and performance".

The Porsche Design P'9981 is housed in a forged stainless steel frame with a leather back cover and comes with a stainless steel sculpted backlit QWERTY keyboard along with touchscreen input. It is said to have a unique Porsche Design UI and a customised Wikitude World Browser augmented reality app. The smartphone comes embedded with exclusive PINs to help identify other P'9981 phones around it for direct communication. It sports the new BlackBerry 7 OS with the BlackBerry browser, and Liquid Graphics technology which claims to deliver better touch response and smoother graphics.

On the hardware front, the device is powered by a 1.2 GHz processor with 768 MB RAM, and comes with 8 GB on-board memory, which is expandable to 40 GB via microSD card. The 2.8" 640x480 display has capacitive touch sensors. A 5 MP rear camera with flash, capable of 720p HD video recording along with face detection, image stabilisation and geo-tagging has also been provided. Some of the other features include an optical trackpad, dedicated keys for certain tasks, and support for NFC (Near Field Communications), which is yet to be unleashed in India.




While pricing has not been made available as of now, a RIM spokesman has confirmed that it is going to be priced as a premium phone, which is not surprising at all. The smartphone will be available all over the world by the end of this year. From what we can gather from the specifications, this is just another ordinary phone wearing an expensive outfit. That being said, it will still become another luxury toy for the filthy rich.
TAGS: Mobile Phones, BlackBerry, Jayesh