Prepaid Accounts: ISD To Be Unavailable By Default? | TechTree.com
Prepaid Accounts: ISD To Be Unavailable By Default?
TRAI addresses the problem of fake missed calls.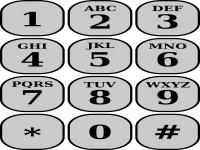 The ISD facility might soon become an opt-in feature for prepaid mobile subscribers. If a recent directive by the Telecom Regulatory Authority of India (TRAI) is carried out, prepaid users will be informed via SMS that ISD will become unavailable on their phones; if they want the facility, they will have to confirm so with their operator.

TRAI issued the directive to deal with the recent problem of fake missed international calls. If this hasn't happened to you, here's how it goes: A mobile customer gets a missed call from an international number. The country code of the calling number is usually an unfamiliar one; a search for the first two or three digits usually reveals an African or Central American country. Often, the subscriber calls back the number out of worry or curiosity, and gets charged exorbitantly — Rs 100 per minute or more.
In this scam, the calling number is a "premium" international number, and the missed call is automated. The idea behind keeping ISD unavailable by default is that users won't be able to call back fake numbers. There are more than half a billion prepaid users in India; considering that the overwhelming majority of them don't make ISD calls, this seems like a good idea.
However, quite a few people have been upset by the directive. If it is smoothly implemented though, it should only require an opt-in SMS to keep the ISD facility uninterrupted. We don't know yet whether telecom operators will comply with the directive, and when. Remember the nationwide directive in 2011 to resubmit your ID documents or lose your mobile connection, which kept getting postponed?
TAGS: Telecom, Government, Security, RMR